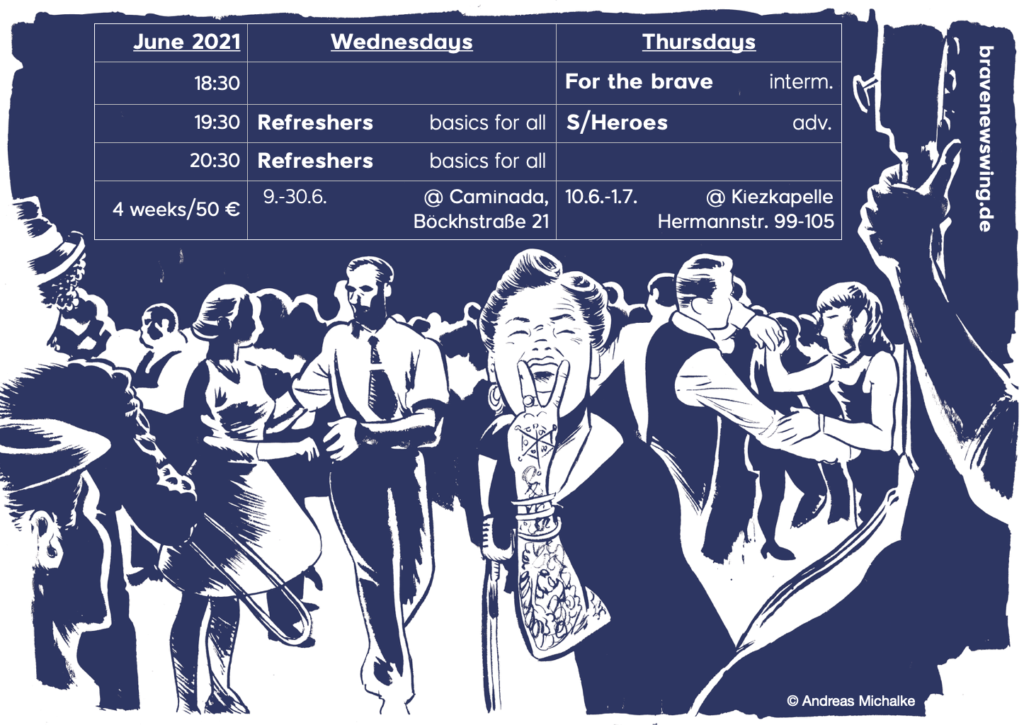 Real classes are back!
There's a special class for Refreshers which will be used to remember all the basics and their most common variations to get back into dancing after that super long break…
For those who prefer continuing online classes for now: All the available material from the last year stays online – you can register for your desired content here.
Please take a moment to read the current Corona rules before registering for the real classes:
Only registered dancers are allowed in class – the number of participants is limited following the official regulations
You need to bring a certified negative test (max 24 hours old) to each class unless you are:
Either

fully vaccinated

(+ 14 days) or

recovered

(min 28 days, max 6 months since infection) > please send me the confirmation beforehand!
We will be wearing masks in class
There will be no rotation
You can register alone and find a partner amongst the present people each time
You can also post in the class at the website if you are searching for a partner (after registering)
I will upload video recaps of each class to the website for those who missed one
When entering the venue please either disinfect or wash your hands and fill in the attendance list
Keep at least 1,5 meters between you and the next couple
Help me with the windows: they shall be opened when I stop the music to ensure proper ventilation
Please do not come to class if you feel sick – and let your partner know you won't be coming!
When coughing or sneezing please do so into your armpit
Thank you!